Welcome Message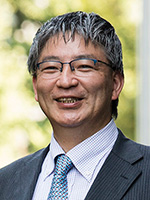 "Toward Carbon Neutral Transportation by Electrification"
Organized by JSAE, most highly valued Japanese academic society of automotive engineers in the world, EVTeC is a conference that focuses on BEVs, HEVs, FCEVs, PHEVs and various other related technologies. The first EVTeC was held in May 2011 with great success. Despite being held immediately after the Great East Japan Earthquake, it featured 66 presented papers and was attended by 230 participants. The second EVTeC was successfully held in May 2014, featuring 90 papers and 264 participants. The third EVTeC in May 2016, was also a success with 101 papers and 293 participants. The fourth was held jointly with EVS organized by JARI as EVS 31 & EVTeC in October 2018 in Kobe, with the scale expanding to 317 papers and 1160 participants in the symposium. After this joint EVS, the fifth EVTeC in May 2021 was held independently online, and attracted 90 papers and 250 participants, even under the circumstances of the COVID-19 pandemic.
EVTeC 2023 will be held at Pacifico Yokohama, aimed at a face-to-face conference alongside the JSAE Annual Spring Congress including a 100,000 person-scale exhibition. Participation in the Spring Congress and exhibition is free of charge for EVTeC participants, and these events provide an excellent opportunity to experience the front line of activities in Japan firsthand.
Countries around the world are pinning much hope on the electrification of vehicles and putting much effort to enhance the related technologies, toward "carbon neutral transportation" as an effective means and a strong policy to cope with global warming problems. As part of these initiatives, along with innovative advances in batteries and other component technologies, the evolution towards vehicle traction electrification has been steadily promoted.
In recent years, in addition to partnerships with electric power systems, we have also started exploring the potential creation of value and provision of services based on new perspectives such as CASE (connected, autonomous, shared, and electric) on the back of advances in information technology.
We trust that EVTeC 2023 will fulfill its promise as a prestigious forum for international discussion on the topics of new mobility contributing to carbon neutrality and smart society.
We are looking forward to seeing you in Yokohama in May 2023!
Chairperson:
Keiichiro KONDO (Waseda University)
Outline
Name

The 6th International Electric Vehicle Technology Conference

Period

MAY 22-24 2023

Venue

PACIFICO YOKOHAMA, JAPAN

Format

Hybrid (In-person and virtual venue)

Language

English
Supporting Organizations
Endorsed by
FISITA (International Federation of Automotive Engineering Societies)
In Association with
Battery Association of Japan (BAJ, Japan)
Capacitors Forum (Japan)
China Automotive Technology and Research Center (CATARC, China)
China Electrotechnical Society (CES, China)
China Society of Automotive Engineers (China-SAE, China)
Chinese Academy of Sciences (CAS, China)
Electric Vehicle Association of Thailand (EVAT, Thailand)
Electric Vehicle Power Supply System Association (EVPOSSA, Japan)
The Electrochemical Society of Japan (ECSJ, Japan)
The European Association for Electromobility (AVERE, Belgium)
Fuel Cell Development Information Center (FCDIC, Japan)
Hydrogen Energy Systems Society of Japan (HESS, Japan)
The Institute of Electrical Engineers of Japan (IEEJ, Japan)
The Institute of Electrical Installation Engineers of Japan (IEIEJ, Japan)
The Institute of Electronics, Information and Communication Engineers (IEICE, Japan)
The Institute of Systems, Control and Information Engineers (ISCIE, Japan)
Japan Auto Parts Industries Association (JAPIA, Japan)
Japan Automobile Manufacturers Association (JAMA, Japan)
Japan Automobile Research Institute (JARI, Japan)
Japan Electrical Wiring System Industries Association (JEWA, Japan)
Japan Electronics and Information Technology Industries Association (JEITA, Japan)
Japan EV Club (Japan)
The Japan Institute of Power Electronics (JIPE, Japan)
The Japan Society of Mechanical Engineers (JSME, Japan)
The Japanese Society for AI (JSAI, Japan)
The Korean Society of Automotive Engineers (KSAE, Korea)
New Energy and Industrial Technology Development Organization (NEDO, Japan)
Next Generation Vehicle Promotion Center (NeV, Japan)
The Norwegian Electric Vehicle Association (Norway)
SAE International (USA)
The Society of Instrument and Control Engineers (SICE, Japan)
World Electric Vehicle Association (WEVA)

Supported by
Yokohama Convention & Visitors Bureau
Committee
*Alphabetical Order by Last Name
International Advisory Committee
Chair
Yoichi HORI (Tokyo University of Science)
Vice chair
Hiroshi FUJIMOTO (The University of Tokyo)
Members
Takafumi ANEGAWA(Tokyo Electric Power Company Holdings, Inc., Japan)

C. C. CHAN(University of Hong Kong, Hong Kong)

Wang FANG(CATARC, China)

Yuwu FU(SAE-China, China)

Akihiro IIYAMA(Hydrogen and Fuel Cell Nanomaterials Center/University of Yamanashi, Japan)

Minoru KAMATA(Japan Automobile Research Institute (JARI), Japan)

Chris MI(San Diego State University, USA)

Keiji OHTSU(Honda Motor Co., Ltd. /Society of Automotive Engineers of Japan, Japan)

Chun T. RIM(KAIST, KETEP, Korea)

Todd ZARFOS(SAE International, USA)

Myoungho SUNWOO(Hanyang University, Korea)

Mi-Ching TSAI (National Cheng Kung University, Taiwan)

Philippe VANGEEL(AVERE, Belgium)

Xuhui WEN(Chinese Academy of Sciences, China)
Steering Committee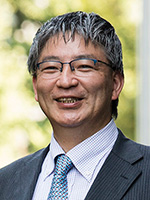 Chair
Keiichiro KONDO
(Waseda University)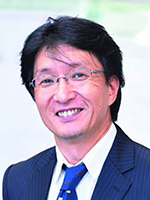 Vice chair
Kan AKATSU
(Yokohama National University)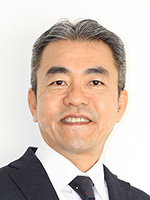 Vice chair
Toshifumi TAKAOKA
(TOYOTA MOTOR CORPORATION)
Members
Yoshitaka ASAKURA(Kabushikikaisha AYE)

Hideaki ARITA(Mitsubishi Electric Corporation)

Junichi ITOH(Nagaoka University of Technology)

Daichi IMAMURA(Japan Automobile Research Institute (JARI))

Makoto UCHIDA(University of Yamanashi)

Kenta EMORI(Nissan Motor Co., Ltd.)

Shigeki OYAMA(Honda R&D Co., Ltd.)

Takeshi KATO(Honda R&D Co., Ltd.)

Keisuke KUSAKA(Nagaoka University of Technology)

Seiji SANO(TOYOTA MOTOR CORPORATION)

Mitsuo NAKAMURA(MITSUI & CO., LTD.)

Katsuhiro HATA(The University of Tokyo)

Tomohiro FUKAZU(Honda R&D Co., Ltd.)

Takashi MAJIMA(IHI Inspection & Instrumentation Co., Ltd.)

Satoshi YASUDA(TOYOTA MOTOR CORPORATION)

Kiyoshi YAMAURA(MITSUBISHI MOTORS CORPORATION)

Yukio YOKOI(Takushoku University)
Program Committee
Chair
Kenji NATORI(Chiba University)
Vice Chairs
Takehiro IMURA(Tokyo University of Science)

Osamu SHIMIZU(The University of Tokyo)

Hiroya SUGIMOTO(Tokyo Denki University)